THE Queensland coast is flanked by an abundance of idyllic islands.
From the exclusive enclaves on Haggerstone and Lizard islands in the state's far north, to the empty stretches of sand on South Stradbroke Island close to Brisbane, there are dream destinations waiting for those travellers ready to holiday on a spot that's surrounded by sea.
There's no doubt the Whitsundays' 74 islands are some of the brightest jewels in the Queensland crown but there are also holiday havens right along the coast offering everything from romantic escapes and family vacations to outdoor adventures and luxurious retreats.
But, with so many Queensland islands to choose from, how do travellers decide where to spend those valuable holiday dollars?
Escape is here to help, providing the facts on six of the Sunshine State's favourite island destinations.
Hamilton Island
There really is something for everyone on Hamilton Island with five resorts – offering everything from 3-star comfort to 5-star opulence – dotted around the 650ha plot that has only seen 30 per cent of land developed since the airport and marina were constructed from scratch in the 1980s.
Hamo – as the regulars call the place – is the Whitsundays' largest inhabited island sitting on the edge of the Great Barrier Reef only 30 minutes by boat from Whitehaven, which is regularly celebrated as Australia's top stretch of sand.
The spot also has a hillside chapel for couples seeking a destination wedding, day spas to pamper, an abundance of water sports, a yacht club, and its very own golf course on a neighbouring island.
Jetstar, Virgin and Qantas fly to the island's commercial airport, with Shute Harbour and the neighbouring mainland settlement of Airlie Beach, a 30-minute ferry ride across the Whitsundays' deep blue.
Heron Island
With an average year-round temperature of 27C, and a position 89km from the Queensland coast right on the Tropic of Capricorn, Heron Island is a haven for the nature lovers who venture north.
Here they can enjoy the vibrant underwater gardens of the Great Barrier Reef, which are a stone's throw from the island.
The 18ha destination caters to couples and families, is famous for spectacular sunrises and sunsets, has 20 dive sites minutes from the beach, features guest suites with a private veranda or balcony.
It has no televisions or mobile phone reception but has turtles that return every year to lay eggs in the sand right beside the rooms.
The nearest airport is in Gladstone – there are regular sea and air transfers to the coral cay – but Heron Island is a peaceful and private paradise that's off limits to day-tripping tourists.
Fitzroy Island
Fitzroy Island served as a quarantine station for migrants bound for the Queensland goldfields, a mission school, coast watch station during World War II, and lighthouse base before becoming a tranquil vacation destination for those keen on exploring the delights of the Great Barrier Reef from above and below the waves.
The spot is celebrated as one of north Queensland's most unspoilt islands, with 97 per cent of the 339ha parcel a national park, and a network of walking trails makes it easy to negotiate the undulating terrain to explore pristine beaches and swathes of rainforest.
The island is 30km from the mainland – with the cruise from Cairns taking 45 minutes on the Fast Cat.
It's also home to the Cairns Turtle Rehabilitation Centre, which is the last stop for sick and injured animals before being returned to the wild.
Moreton Island
Moreton Island, just 35km from Brisbane in Queensland's southeast corner, is an easy getaway option for those keen on an island escape but without the time to travel to faraway places in the state's north.
A four-wheel drive is essential for exploring the island that stretches 38km from south to north and cruising along the sand is a popular pastime.
Ninety-five per cent of the place is a national park established in 1986 and expanded four years later to protect the unique flora and fauna, freshwater lakes, and coastal sand dunes.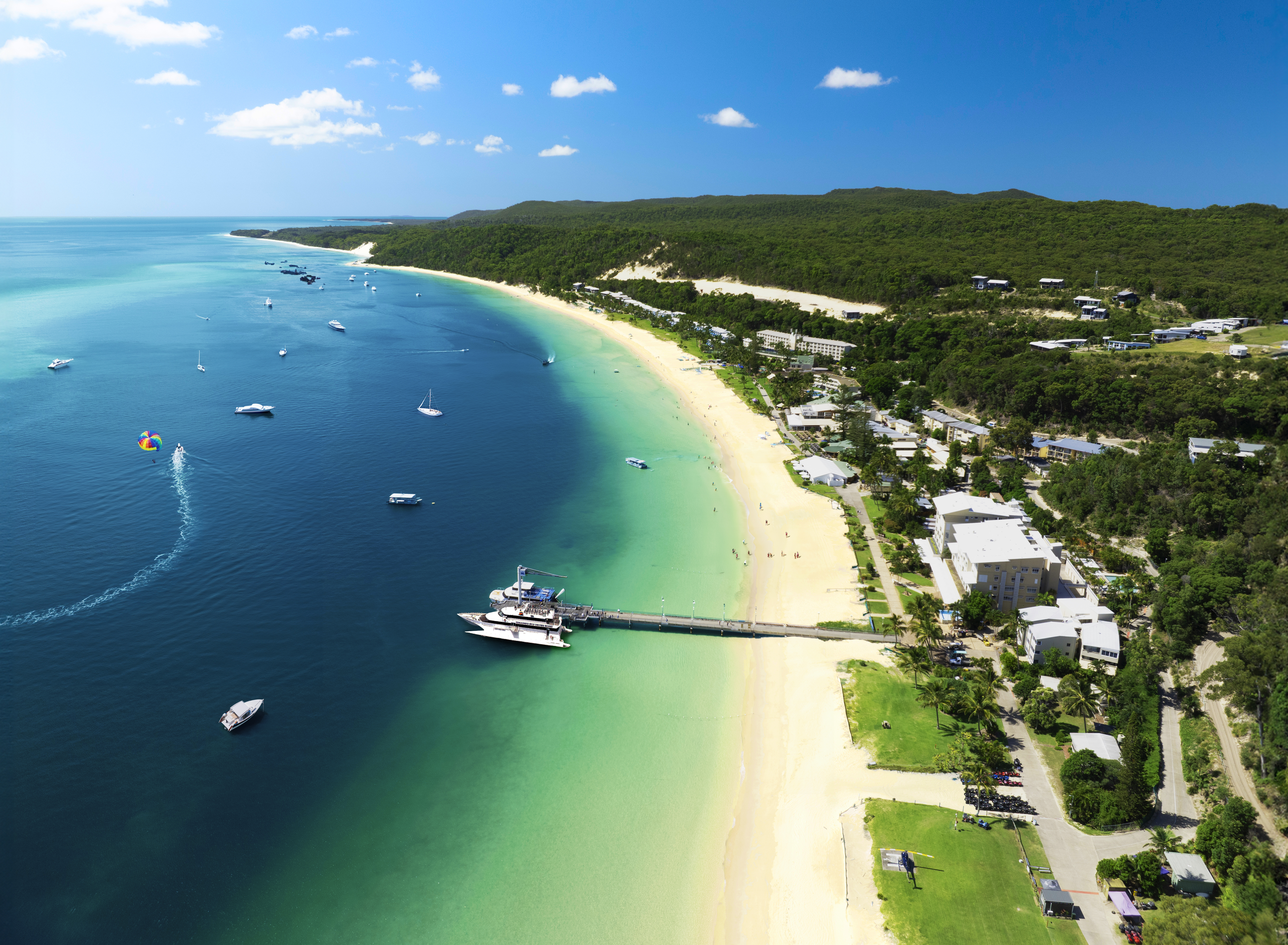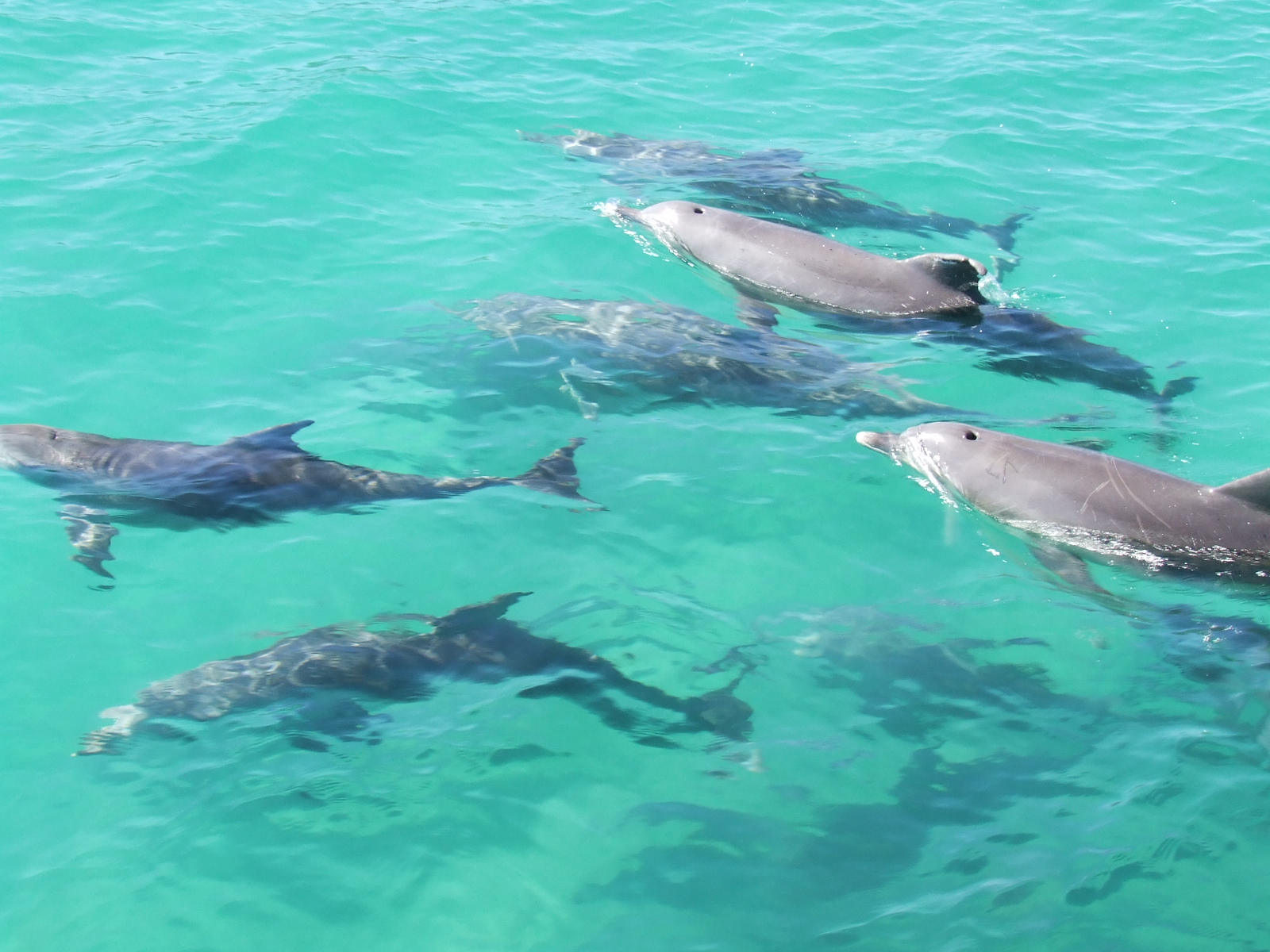 There are some small villages on Moreton Island with Tangalooma, which was first settled as a whaling station, now home to a resort offering everything from hotel rooms and resort suites to holiday houses and beachside villas, as well as more than 80 tours and activities.
Moreton Island is also home to a pod of 600 bottlenose dolphins that visit the beach every evening to frolic and feed and the destination is also becoming a mecca for whale watching between June and October.
Magnetic Island
Magnetic Island – or Maggie, as the locals know it – sits inside the Great Barrier Reef boundary, 25 minutes by passenger or car ferry from Townsville, with the family-friendly destination busiest at Christmas and during school holidays.
The laid-back location has 23 beaches and bays, many accessible only by boat, and a network of walking tracks, perfectly placed to explore the quiet corners of the national park that covers 70 per cent of Magnetic Island and is home to 800 koalas and an abundance of birds.
Maggie is the only Great Barrier Reef island with its own postcode – the 2500 permanent residents dwell in four main waterside settlements – and there is a selection of resorts, backpacker hostels, B&Bs and holiday rentals.
Daydream Island
If good things come in small packages, then Daydream Island – in the heart of the Whitsundays – is a very good thing. The private plot – an easy 30-minute cruise from Airlie Beach – is only 1km long and 500m wide but complete with three beaches and a choice of guest suites positioned to take advantage of rainforest or water views.
The rainforest walk leads guests from one end of the island to the other in just 20 minutes, while offering views and wildlife encounters during the amble. There's a coral garden near the sand at Lover's Cove, which makes for a comfortable place to snorkel, and a lagoon-style pool provides another spot to swim.
Daydream Island is a family-friendly destination catering to the needs of toddlers to teens with complementary activities for guests of all ages including beach volleyball, sailing, water polo, bocce and coconut bowls.
… posted July 27, 2014