KEEN on cruising but stressing about seasickness? Like the sound of seeing the world from the deck of an ocean liner but worried about being trapped on a floating casino with nothing to do? Concerned you'll feel corralled by fellow travellers looking to chat?
Your pals have been raving about cruising for years – unpack once, a different destination every day, meals included in the upfront price, an abundance of on-board activities, a personal cabin attendant – but you're still not sure and the thought of committing to dozens of days at sea to try it sends shivers down your spine.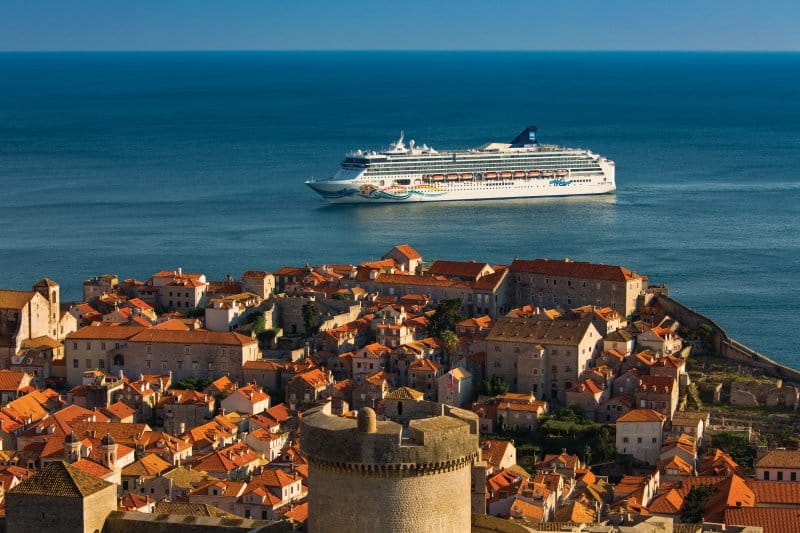 Cruise companies with ships based in Australian are listening and incorporating short "taster cruises'' into the schedule with these brief voyages presenting the opportunity to sample a few nights on the deep blue.
These abbreviated oceangoing excursions range from one to four nights, visiting a port or simply doing a loop with no stops involved, and provide ample time for budding cruisers to decide if it's a holiday style that suits.
Here are a few hints about what's waiting on a taster cruise to whet your appetite.
Checking in
Travellers complete a simple online profile weeks before the cruise – passport details, next-of-kin contacts, preferred dinnertime sitting, plans before and after the trip – to make check-in procedure on departure day easy.
A time to arrive for embarkation is allocated and once guests reach the port they will provide a credit card to open an on-board account, have a photo snapped by security staff, and receive a cruise pass to serve as identification before stepping on to the ship.
The process could take a few minutes or a few hours, depending on the number boarding that day, and most cruise companies provide a guide to show guests to their cabin before luggage is delivered before dinner.
Money
There's no cash on cruise ships with passengers required to present a credit card at embarkation to activate an on-board account.
Each time a customer buys a drink, indulges in a spa treatment, books a shore excursion or does a spot of shopping, the amount is added to their account, with a running total available anytime and the final sum issued the night before disembarkation.
The total is charged to the allocated credit card days after the cruise finishes, with those unhappy about the tally able to discuss with the ship's financial department before leaving.
Mealtime
There are dozens of places to eat and drink on every ship – the number depends on the size of the vessel with the bigger craft boasting a formal dining room, cafes, boutique restaurants, and buffets – with meals and snacks available from early-morning breakfast to late-night supper.
Restaurants promise a fine-dining experience with an a la carte menu and travellers are asked to dress for dinner, while cafes and the buffet offer informal options where even togs are acceptable.
Disembarking
Each passenger is given a time to leave the ship, depending on deck number and post-voyage arrangements, and asked to leave luggage outside their cabin before going to bed the last night at sea.
Bags are collected by the crew, removed from the ship after docking, and left in a storage area to be retrieved by travellers when they disembark at the allotted time.

• This story originally appeared in
Escape
on Sunday, March 15, 2015 •
… posted March 14, 2015