EACH September in the 1980s my family made an annual pilgrimage north from Victoria to spend our school holidays in the Queensland sunshine.
Every afternoon on the three or four-day drive my parents would predict the night's stopping spot, flick through the RACV accommodation guide to find a place to stay according to the number of stars allocated by the motoring organisation's motel inspectors, then fish out a 20c piece and use a public payphone to call ahead and make reservations.
The Nicholson family is still holidaying together in 2017 but the hardcopy accommodation guide is gone.
Instead, we spend hours mining the internet, reading everything from newspaper reports and magazine stories to hotel websites and guest reviews written by other travellers, to pick the perfect hotel.
There are now so many resources available to travellers seeking a place to stay – from hotel brands to official ratings systems and consumer reviews.
How does the review site Tripadvisor work?
TripAdvisor is the go-to website when posting and perusing hotel reviews. The online community boasts 390 million unique views every month, 290 new contributions posted across 28 languages every minute, and an archive of 500 million reviews.
The website's "traveller ranking'' – the TripAdvisor Popularity Index – can be all travellers need to consider or eliminate a place to stay with the company's communications director Janice Lee Fang says the number "reflects how a property ranks compared to competitors in a geographic area''.
"The popularity ranking algorithm, which refreshes daily, is not solely on reviews but also looks at a number of features including recency as well as quality and quantity of reviews and the consistency of ratings over time,'' she says.
"Every single review goes through our tracking system which maps how, what, where and when of each review and we use cutting-edge technology and investigation methods to ensure consumers find reviews accurate and helpful in determining the quality of the trip experience.''
Should I believe consumer reviews?
Expedia managing director Michael Pearson admits there can be an "overwhelming choice'' when browsing accommodation online and while guest reviews are valuable, when seeking a stay users must filter what they read.
"Make sure you read both positive and negative comments and keep an eye out for points that are most relevant to you such as location, room size, breakfast quality and Wi-Fi,'' he says.
"We recommend searching for a hotel with a large number of reviews, which help provide more accurate scoring and also just how popular the hotel is, and if you do come across a negative review see how it stacks up to the rest as one poor review is not necessarily providing a balanced overview.
"It's also important to note all Expedia reviews are verified, which means only travellers who stayed in the hotel are able to post a review.''
Are motoring clubs still rating hotels?
Early this year, Star Ratings Australia – the organisation owned by Australia's motoring clubs such as the RACV and NRMA – announced it was closing.
In times of online consumer reviews and more accommodation providers choosing to self-rate, its independent review model, which grants stars to accommodation according to quality, was deemed unsustainable. Instead the program is being transferred to the Australian Tourism Council from July 1.
Tourism Council WA chief executive officer Evan Hall says Star Ratings "provides an independent assessment of a property based on more than 200 customer-focused criteria'' including facilities, services, cleaning and condition.
"It includes both independent assessments and an aggregate of online customer reviews and this saves checking multiple review websites,'' he says.
"It's one of the first independent classification systems in the world to introduce aggregate guest review scores parallel to independent accommodation ratings.''
But are 'stars' still useful?
Tourism Accommodation Australia CEO Carol Giuseppi says that while official rating systems may have been relevant in the early days of the industry, when the market was dominated by independent hotels and it was challenging for travellers to know what to expect, that's no longer the case.
"Today, hotel groups have established brands that are recognised internationally, they have been built up over decades and evolved to meet changing needs and have rigorous internal and guest feedback channels to ensure they meet and exceed brand standards.
"Strength in branding has been complemented by the growth in consumer-review sites and it doesn't matter if an official ratings system calls a hotel five-star because if guests believe it delivers three-star service they will make that clear and vote with their feet.''
How can I use brands to choose the best place for me?
Hotel groups, big and small, have developed brands to clearly categorise their properties and let travellers know exactly what to expect from an address by the logo hanging above the door.
For example, TFE has TraveLodge, Adina, Vibe and Far East Hospitality while IHG lists everything from InterContinental, Kimpton and Hotel Indigo to Crowne Plaza, Holiday Inn, and Holiday Inn Express in its stable of 5175 hotels.
The trick is to find one that suits your style, needs and bank account.
AccorHotels' chief operating officer Simon McGrath confirms that while booking with a group assures a reliable experience, selecting a favourite brand offers something more personalised.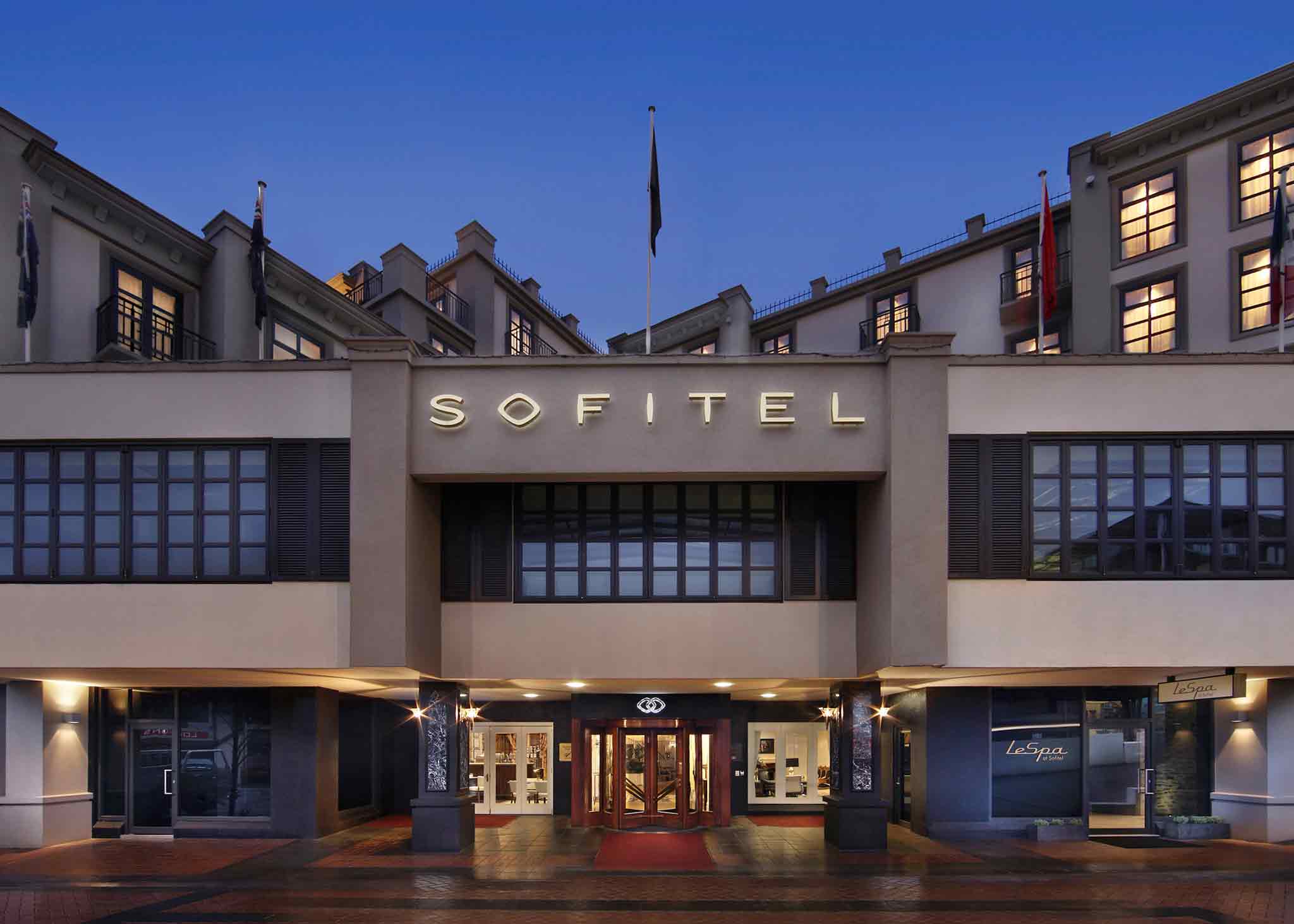 "AccorHotels has 12 hotel brands in Australia and 17 internationally, and every property around the world adheres to a high level of service and quality and, no matter the type of hotel our guests stay in from budget to luxury, they should expect to receive the highest level of care,'' he says.
"It's important for a company our size to have a variety of accommodation options for travellers to choose from – whether it's a hotel in the economy space like ibis, a business-style hotel such as Pullman or a luxury brand like Sofitel (above) – and AccorHotels has a brand relevant to a range of tastes and budgets.''
How do independent hotels fit in?
Independent hotels – especially bespoke boutique addresses – face challenges attracting customers in a market dominated by self-rating, iconic brands and consumer reviews written by those who don't "get'' the property but there are still ways to safely select something a little out of the ordinary.
Five-star addresses can belong to "collections'' such as Small Luxury Hotels (below), Relais & Chateaux and Leading Hotels of the World, which provide the backing of a brand.
"The Leading Hotels of the World is a collection brand that consists of 375 luxury hotels and was created in 1928 by a group of forward-thinking European hoteliers to market their hotels and we're very particular about the members that join the collection,'' director Craig Adamson says.
"As a luxury brand, there needs to be an assurance in quality for our customers and, apart from a fabulous product which is tested with an 800-point criteria every year, we look to hotels that offer an uncommon experience.''
 • This story originally appeared in Escape on Sunday, July 31, 2016 •
… posted Saturday, November 4, 2017
Save