A REVAMPED rooftop pool with a terrace for entertaining, new penthouse suites, and fresh decor in every one of the 155 guest rooms are just some of the highlights of the Adina Apartment Hotel Melbourne's recent renovation.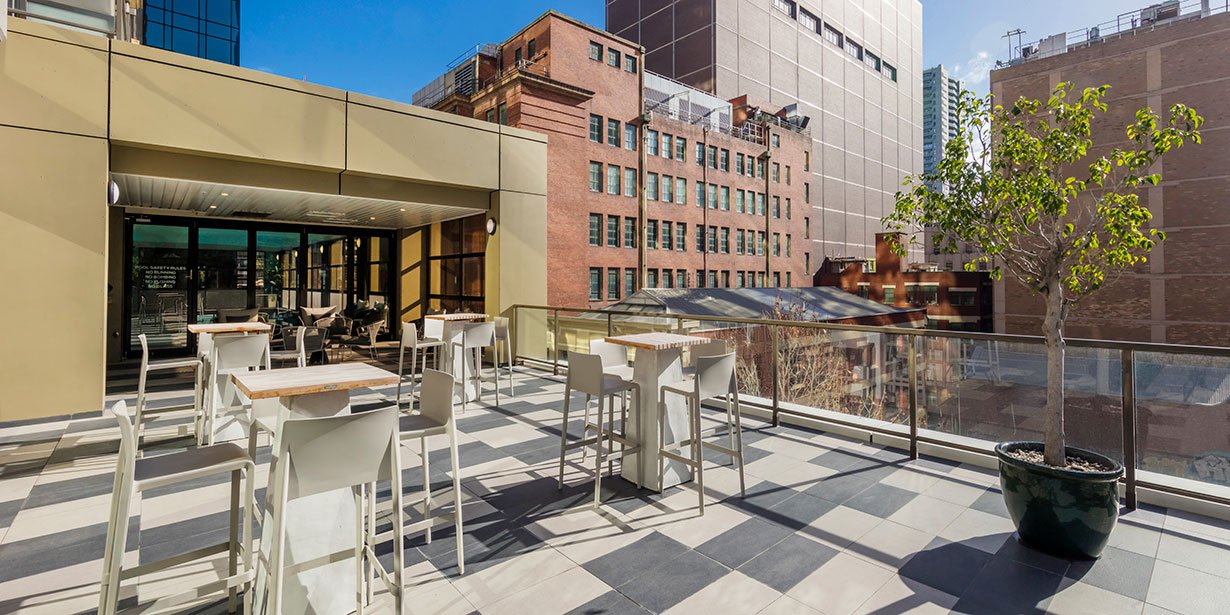 Those in the know say the hotel has "adopted a modern international style" which starts in the new lobby which now features a fireplace, ebony timbers, velvet upholstery, and an autumnal colour scheme.
Unique hand-painted rugs complement the artwork, with high-back chairs creating private nooks to settle in with a book from the nearby shelves, while the reception desk has marble surfaces which complement the golden feature pendants from UK designer Lee Broom.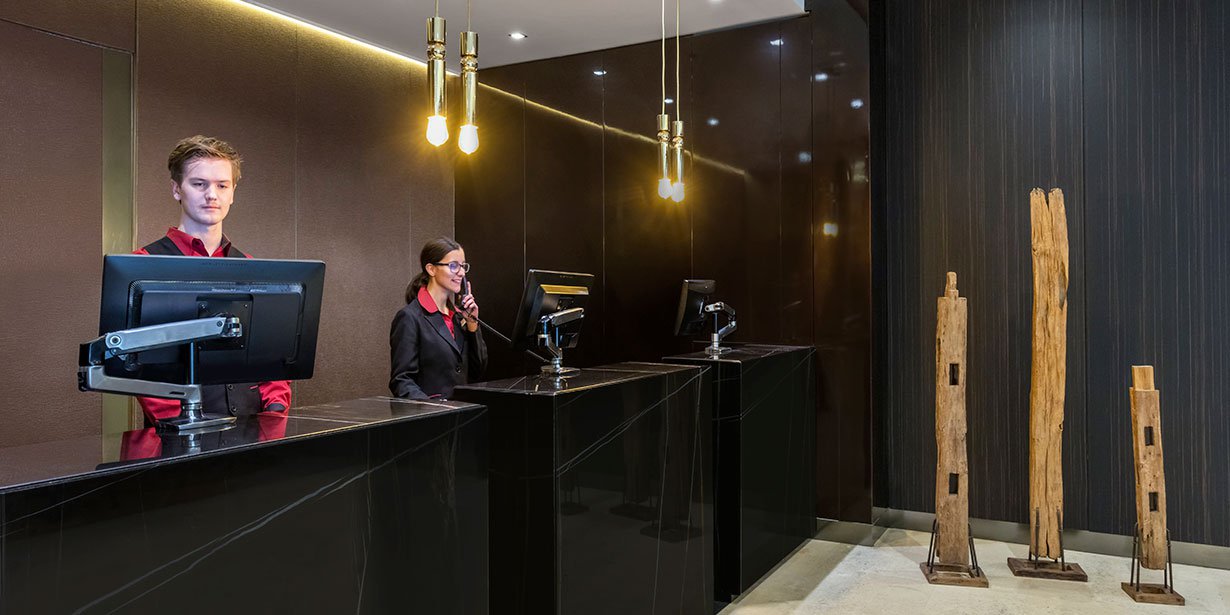 Each of the studio, one, two and three-bedroom apartments continue the theme with new furniture, fittings and bathrooms with a feature bedhead and lighting, art, linen sofas, and shelving with concealed LED just some of the notable additions.
The 11 new penthouse apartments have a New York loft aesthetic – a palette of natural timber and black granite with olive green accents and grey metallic finishes setting the tone – and kitchens make the address ideal for those seeking a self-contained stay.
"Adina Apartment Hotel Melbourne has always held great appeal thanks to its superb location, spacious rooms and excellent service and now I can confidently say the hotel also boasts some of the best interiors in the market," says TFE Hotels CEO Rachel Argaman.
"The idea was to transform the hotel into a space you could imagine in any cosmopolitan city in the world, whether it be New York, London or Paris, and I'm happy to say we have excelled creating a sense of modern luxury that flows right through from the lobby to the rooftop.
"The fact Melbourne's laneways, best restaurants, cafes and theatres sit just outside the front door now feels like an added bonus."
… posted December 1, 2017