If getting back to nature, exploring the great outdoors and reconnecting with our amazing country and its people are what you're looking for, then Outback Queensland is for you! The landscapes are like no other, from red deserts to luscious waterholes, and are waiting to be explored.

Outback Queensland website
OUTBACK QUEENSLAND IS CALLING
THE sunbaked country that forms Queensland's spine, a laid-back location where winter never arrives and the average temperature hovers around 30C, is waiting to be surveyed by those keen to uncover an untamed landscape …
Is it time to discover the Sunshine State's most remarkable inland settlements.
ROMA
When it comes to remote Roma is big, boasting a population of 7000 locals, with the destination that's considered to be the gateway to Queensland's ochre interior the place where the "biggest and best outback adventures start''.
The highlight is the Carnarvon Gorge National Park where jagged escarpments, shady gorges and hidden waterholes entice visitors into an ancient landscape still showing signs of the original indigenous inhabitants while a visit to the Roma Saleyards provides a unique perspective on the Queensland outback.
CHARLEVILLE
An easy three-hour motor takes travellers from Roma to Charleville with the destination an astrology-lovers paradise – the flawless night sky isn't dulled by light pollution allowing visitors to spot all sorts of lofty lovelies – and the place to uncover a top-secret chapter in Australia's World War Two story.
Plan a visit to the Cosmos Centre & Observatory to spy the sun through a special solar telescope before roaming the remains of what was a clandestine American airbase during the Second World War and then return to the stargazing facility after dark for a private session gazing at planets.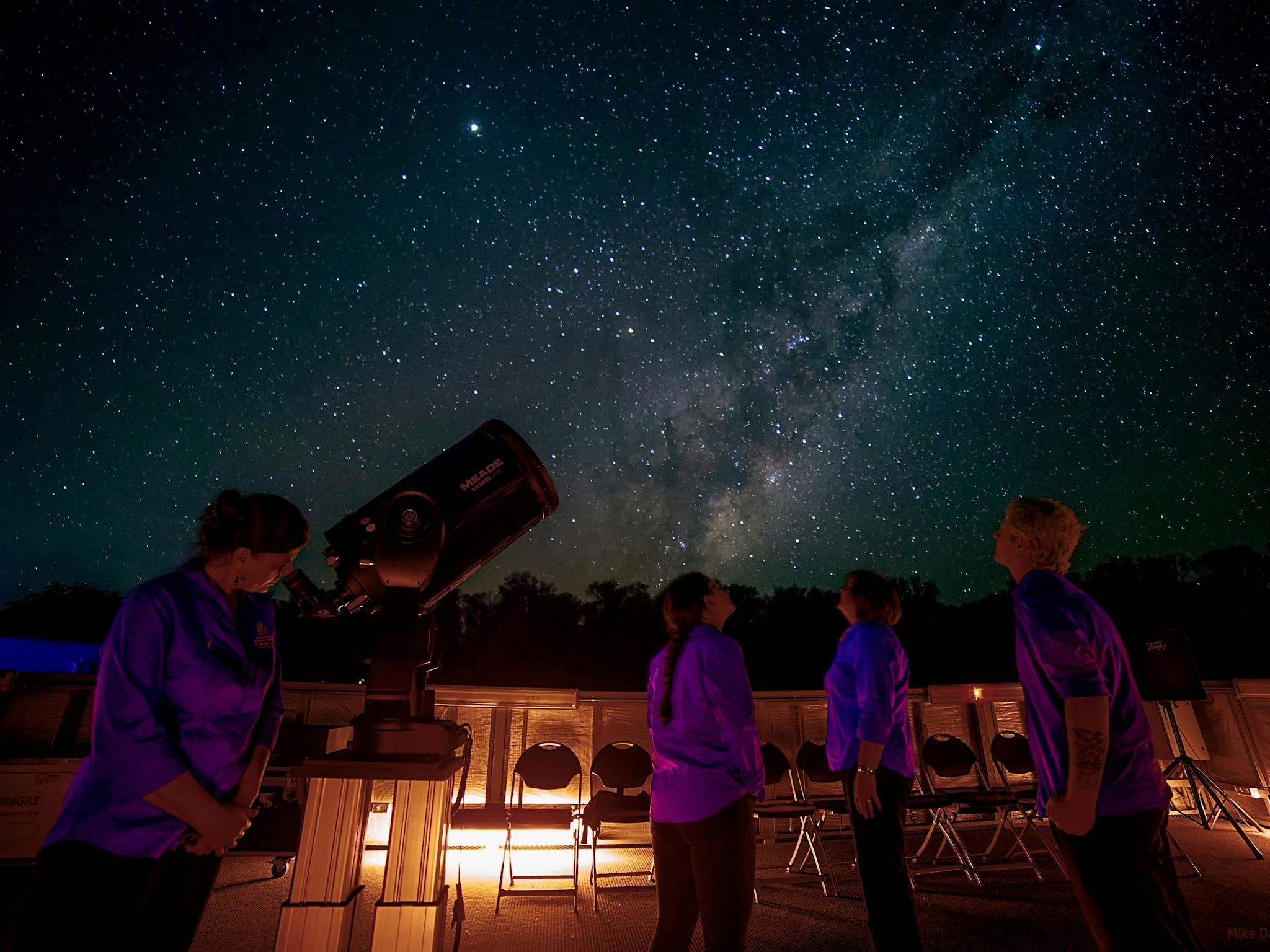 MOUNT ISA
Mount Isa is closer to the Northern Territory border than the Queensland coast but the settlement of 18,000 residents, that's home to the biggest rodeo in the southern hemisphere and a mining tradition spanning a century, is proudly Sunshine State.
Locals call their home turf the "oasis of the outback'' – the town sits in the shadows of the Selwyn Ranges on the banks of the Leichhardt River – with Lawn Hill Gorge in Boodjamulla National Park and the Riversleigh Fossil Field the top tourist attractions.
LONGREACH
Discover Australia's proud pioneering history in Longreach with the town that's home to 3000 hardy souls the place to ride a dashing Cobb & Co stagecoach, cruise a waterway that provided a lifeline to early pastoralists, stand on ground that inspired famous bush poets, and linger beneath stars that guided explorers.
Visits two of Longreach's most famous addresses, the Australian Stockman's Hall of Fame and Qantas Founders Museum, before boarding a Thomson River paddlewheeler.
WINTON
The sleepy settlement that's home to just 900 people is Australia's dinosaur capital and the only place on the planet to see evidence of a dinosaur stampede with 3300 footprints set in stone 95 million years ago at what's now the Lake Quarry Conservation Park.
Taking in the stampede ground before stopping at the Australian Age of Dinosaurs Museum which boasts the globe's most extensive collection of Australian fossils and invites visitors to help prepare prehistoric bones for display.