THIS country has some of the most remote locations in the world, but it doesn't mean you have to rough it to see the best the Outback has to offer.
Home Valley Station
Home Valley Station sits on the eastern edge of the Kimberley, beside the Pentecost River and Cockburn Range, with the West Australian property an easy 90-minute run in a four-wheel-drive from Kununurra Airport.
The working cattle station on the Barclay Stock Route offers a variety of accommodation options to travellers, from camp sites and eco-tents to modern guesthouse rooms and luxury 'grass castles'.
Flinders Ranges
South Australia's Flinders Ranges, and especially the parched landscape between Hawker and Blinman, is one of Australia's most accessible patches of outback a simple four-hour drive on asphalt from Adelaide's airport.
Stay in an eco-villa at Rawnsley Park Station and join a four-wheel-drive safari with a property guide, tour the Blinman Heritage Mine and enjoy a meal at the pub, walk into Wilpena Pound, and take a scenic flight over the ABC Range.
Mungo National Park
Graham Clarke from Harry Nanya Tours ventures into Mungo National Park — the desert sanctuary 110km from Mildura in New South Wales' Willandra Lakes World Heritage area — to explore a place rich with indigenous and pioneering history.
Graham's day trips take travellers onto the Walls of China, a protected area out of bounds to those visiting independently, for a guided tour of the spot the Mungo Man and Mungo Lady remains were unearthed.
Canning Stock Route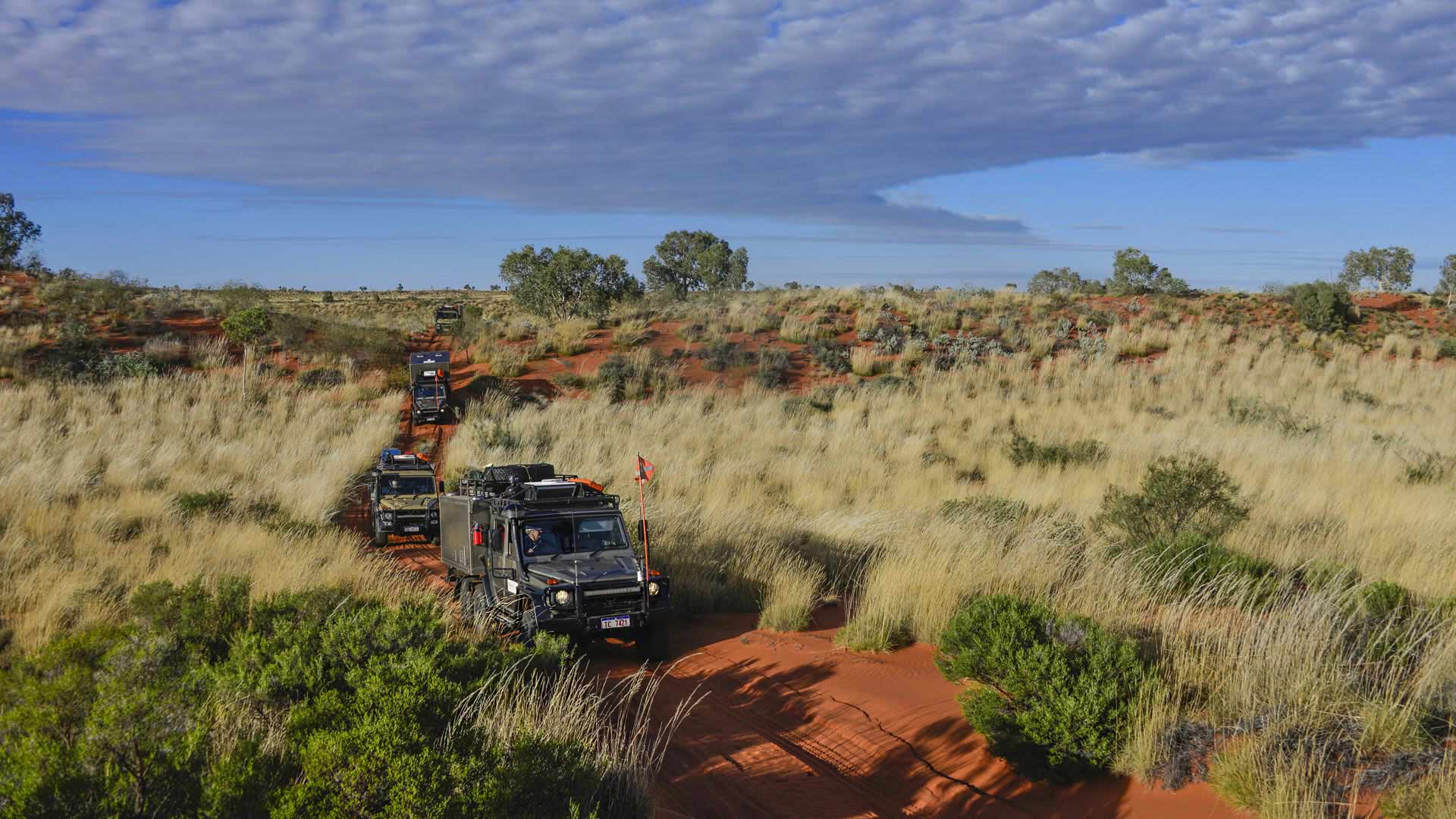 The Canning Stock Route, an 1800km trail from Halls Creek on the Kimberley's eastern edge to Wiluna in Western Australia's mid-west region, was established in 1920 and is one of the world's most remote public tracks.
Outback Spirit Tours explore this arid setting on the Canning Stock Route Expedition, a comfortable four-wheel-drive jaunt that takes 16 days to travel from Broome to Newman with 13 nights of 'deluxe camping'.
Red Centre
It's easy to reach Australia's Red Centre — Uluru, Kata Tjuta, Kings Canyon — with Jetstar, Qantas and Virgin Australia offering flights to the Northern Territory's Ayers Rock Airport.
Stay at one of the seven Ayers Rock Resort hotels that offer everything from budget to boutique, join a guided small-group excursion to learn more about this magical land, or simply watch the sun set before savouring the Sounds of Silence dinner under the stars.
The Ghan
Not every outback experience involves long days on dusty roads with The Ghan an easy way to follow in the footsteps — or should I say hoof prints — of pioneering Afghan cameleers to see the wild country between Adelaide and Darwin.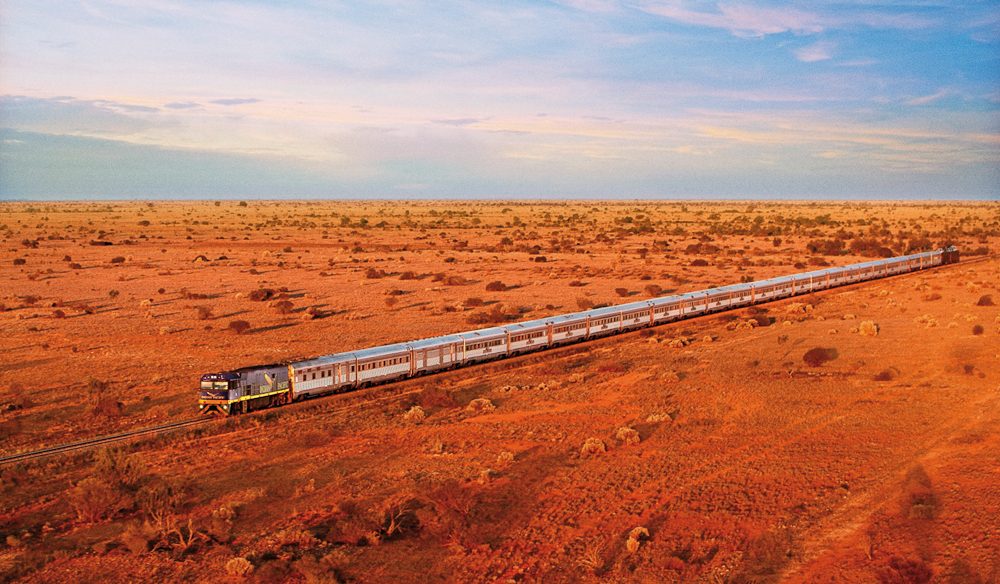 The Ghan Expedition is a four-day journey covering 2979km from north to south with a schedule that includes stops at Katherine, Alice Springs and Coober Pedy.
Litchfield National Park
Kakadu gets all the glory but nearby Litchfield National Park (below) is the perfect destination for a day trip from Darwin with travellers able to swim in rock pools and waterfalls after hiking trails to clifftop lookouts.
It's easy to reach the spot, the national park is a 90-minute drive from the Darwin along the Stuart Highway, but AAT Kings Top End Highlights is a six-day loop that includes a visit to Litchfield after exploring Kakadu and Katherine Gorge.
… posted May 3, 2015