WHEN being all grown up starts to get you down it's time to find a holiday destination that will have you smiling like a child. Escape has assembled 10 attractions that will, put simply, make you happy.
Disneyland
Disneyland has been "the happiest place on earth'' for 60 years — the Los Angeles fun park will celebrate its diamond jubilee on July 17 — and with 58 rides, shows and attractions set across a 65ha plot in the California sun there's ample reason to spend more than just a day in this frivolous Disney kingdom.
Phillip Island
Not long after the sun sets every evening hundreds of little penguins wade ashore on the south coast of Victoria's Phillip Island and waddle up the beach like a bunch of tiny commuters, chirping as they go, to find families waiting for a feed in hillside burrows.
FAO Schwartz
The young — and young at heart — have been flocking to FAO Schwarz flagship store on New York Fifth Avenue for 150 years with the world's most famous toy shop known for the real "toy soldiers'' that guard the front door, shelves of stuffed animals, and a larger-than-life piano.
NZ stays
New Zealand's South Island is the spot for whimsical places to stay with guests able to sleep in a luxury grown-up tree house at Kaikoura's Hapuku Lodge, a converted grain silo at SiloStay near Christchurch, and a wooden boat at The Giant's House in Akaroa.
Kappabashi Dougu Street
Stores on Kappabashi Dougu Street in Tokyo (below) sell everything restaurants need to do business including the plastic food Japanese eateries display to advertise what's on a menu, with these shiny faux-snacks making great souvenirs.
Broadway
More than 13 million people saw a Broadway show in 2014 and while some are on the serious side there's a lot of fun to be had in New York's theatre district with The Book of Mormon, Aladdin, The Lion King, Wicked, Mamma Mia! and Matilda some productions currently running that are sure to deliver a smile.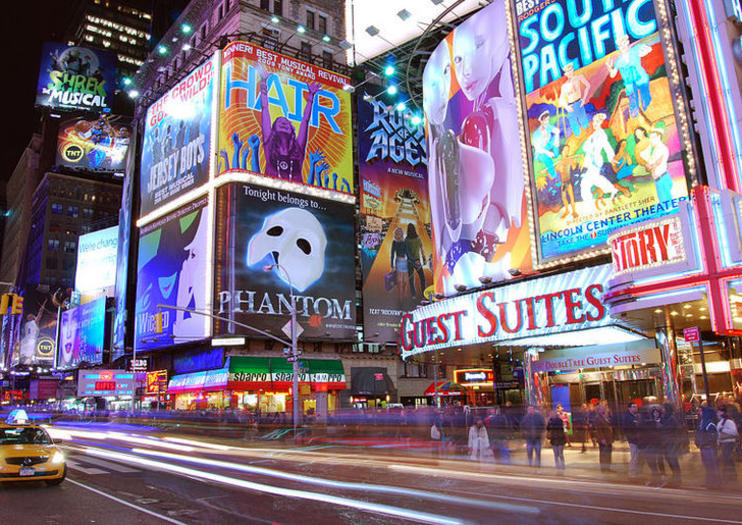 Museum of Comedy
London's Museum of Comedy — established by Leicester Square Theatre director Martin Witts — exhibits more than 6000 artefacts gathered from the UK's most popular comedians with this new interactive attraction designed to entertain and amuse the whole family.
Cruise-ship cavorting
Is there anything more playful than a waterslide on a cruise ship? Start high above the deck and rocket through winding tunnels — some suspended over the side — before splashing into a pool on the MSC Preziosa's Vertigo, Carnival Sunshine's Speedway Splash (below), Disney Fantasy's AquaDick, and the Norwegian Epic's Epic Plunge.
Darwin's Wave Lagoon
Grab a boogie board or plastic tube and bob in the swell at Darwin's Wave Lagoon  — a safe stinger-free place to swim in the city's gentrified Waterfront Precinct — with the pond able to generate "different wave types'' up to 1.2m high.
San Francisco
Sit in the open section of a San Francisco cable car — or, even better, stand on the footstep and grip a handle — for the exciting ride between Union Square and Fisherman's Wharf with the historic trams climbing hills before zooming down the other side. 
• This story originally appeared in Escape on Sunday, May 7, 2015 •