PRIVATE ISLAND PAMPERING
DREAMING of jetting off to a private island where butlers cater to your every need and empty palm-fringed beaches wait outside your bungalow door?
While supreme luxury comes at a cost – North Island's "standard" presidential villas are priced about $4600 a person, a night, in 2016 – it is possible to holiday like an heir to the throne without selling the family jewels and here are more private islands catering to travellers seeking some solitude.
There's Fiji's Turtle Island where 100 staff look after 28 guests, North Island in the Seychelles, which was the place William and Catherine chose to honeymoon, and Cambodia's Song Saa Private Island hiding inside a 100ha marine reserve.
But if these don't fit the bill here are more private islands catering to travellers seeking solitude.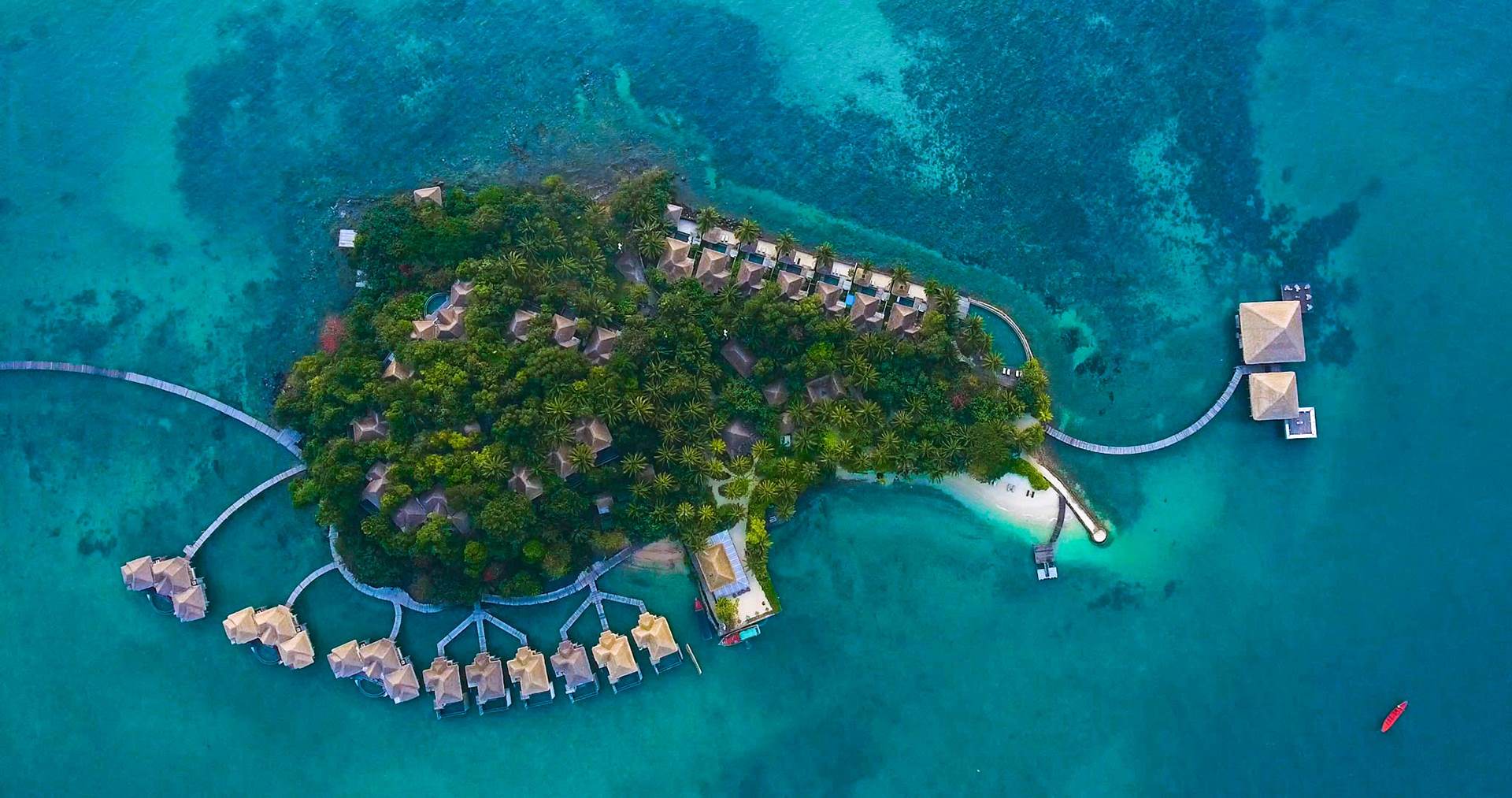 PAMALICAN ISLAND – PHILIPPINES
Pamalican Island – in the Philippines' Sulu Sea near Palawan Island – is home to Amanpulo, a resort defining "barefoot luxury". It provides guests with a personal golf cart to make it easy to ramble between restaurants, swimming pools and secluded stretches of sand.
Amanpulo has its own airstrip, with guests making the 70-minute hop from Manila on scheduled light-plane flights, with each informal casitas "loosely modelled after native bahay kubo dwellings" and providing direct beach access.
PANGKOR LAUT – MALAYSIA
Pangkor Laut sits in the Straits of Malacca, 5km from the Malaysian coast, roughly halfway between Kuala Lumpur and Penang. Only a fraction of its 121ha has been developed for the resort and tracts of rainforest reach to the sea.
There's a choice of guest rooms and suites, with sea villas standing on stilts above the water, spa villas offering easy access to the Spa Village, beach villas on the sand and hill villas perched "on the hillside amid the rainforest".
LIZARD ISLAND – AUSTRALIA
Right on the Great Barrier Reef, Lizard Island, "the most northern resort in tropical Queensland", reopened in April 2015 after suffering damage in Cyclone Ita a year earlier and guests can now step from the white sand of the 24 beaches to snorkel above colourful coral.
The 1013ha island has 40 guest rooms and suites positioned to offer uninterrupted views across the Coral Sea and, although there are restaurants and bars, a highlight of any stay is watching the sunset while indulging in a private beachside degustation dinner.
RATUA PRIVATE ISLAND – VANUATU
A French billionaire established Ratua Private Island as an exclusive 60ha compound for family and friends to vacation but quickly discovered the Vanuatu property, 30 minutes by boat from Espiritu Santo, was too good to hide.
He turned the retreat into a boutique escape where guests – just 28 at a time – stay in antique Indonesian cottages. The owner found the 200-year-old houses in remote villages, engaged local carpenters to take down the buildings, shipped components to the Pacific and flew the tradesmen in to reconstruct them.
Guests sleep under mosquito nets, go without shoes, and never have to lock doors.
NIKOI PRIVATE ISLAND – INDONESIA
Nikoi Island is 85km from Singapore and getting there involves a ferry ride to Bintan, an hour in a car and a 30-minute cruise on a launch. Guests can reserve one of 15 beach houses, with some bungalows accommodating couples and others designed for families.
White sandy beaches ring the island while guests can snorkel among coral reefs of spectacular colour and diversity. The resort is owned by a team of expats who have spent most of their working lives in Asia and established the spot as a hideaway "where simple yet inspiring architecture, good food and personal service come together in a spectacular natural setting".
CLUB MED KANI – MALDIVES
Private islands are commonplace in the Maldives, with Club Med Kani one of the more affordable options in this notoriously expensive paradise. The property offers simple club rooms that enjoy a garden setting, comfortable beachside villas and luxurious overwater bungalows.
Club Med Kani is in the sparkling blue waters of North Male Atoll, with property speedboats completing the journey from the international airport in just 35 minutes, and guests can join dozens of organised activities or simply hide away to soak up the sun.
NUKUBATI – FIJI
Nukubati, a private island in Fiji's quiet north, caters to seven couples at a time. Set inside the Great Sea Reef off Vanua Levu's north coast, the "eco-chic resort" is owned and operated by locals, with all staff born, raised and trained in the region to offer a sense of place.
There are four beachside suites, all surrounded by tropical gardens on the shoreline, and three honeymoon beachfront bures with a veranda framing a view across the beach and a private rear patio.
NEKER ISLAND – BRITISH VIRGIN ISLANDS
Necker Island, in the British Virgin Islands a stone's throw from Puerto Rico, is perhaps the world's most famous private island. Necker is Richard Branson's "home and favourite hideaway", but it also has an assortment of holiday accommodation from the Great House sleeping 18 adults to Balinese-style cottages for two.
While most customers reserve the whole island for exclusive use – the estate "comfortably sleeps 34 adults" – there are "celebration weeks" during the year when those with more limited resources can occupy a room for seven nights and experience life on the exclusive Caribbean jewel.