A $70 million renovation transforms Norwegian Joy before she embarks on new adventures and new itineraries carrying passengers from Seattle to the scenic sightseeing spots around Alaska
NORWEGIAN'S NEW JOY
IT'S not rare for a cruise ship, particularly a Norwegian Cruise Line ship, to receive a $70 million renovation, boats that have been bobbing on the high seas for a few years get tarted up all the time.
But it is big news when a vessel that's only just celebrated its second birthday – and is described as being 'brand new' by the boss of Norwegian Cruise Line – gets big bucks spent on a refurb.
But that's the step the cruise brand has taken with its second-youngest ship Norwegian Joy before moving the vessel to a new home base and visiting a log of new locations.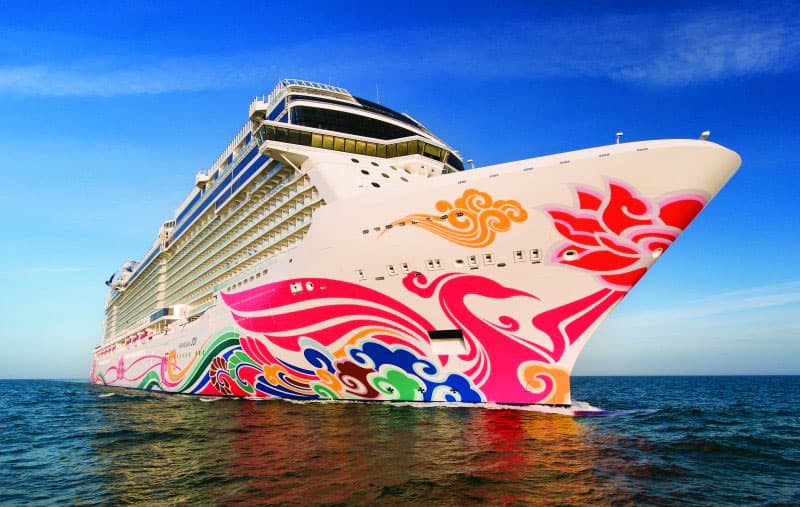 The ship that can carry 3,800 passengers, and is one of three in NCL's big Breakaway-Plus class, was launched in March 2017 to sail from Shanghai and Beijing serving the Chinese cruise market.
But it's been decided Norwegian Joy is better suited to the North American market – the success of sister ship Norwegian Bliss had much to do with bosses reaching that conclusion – and the work is done to make her perfect for summertime cruising around Alaska.
THE RENOVATION
Not much has happened to staterooms, but the public spaces set across 16 passenger decks have been thoroughly reworked.
Restaurants and bars have replaced a cluster of top-end boutiques – The Cavern Club and Sugarcane Mojito Bar are new additions – with two of the three casinos scrapped for light-filled salons including the Observation Lounge above the bow on deck 15.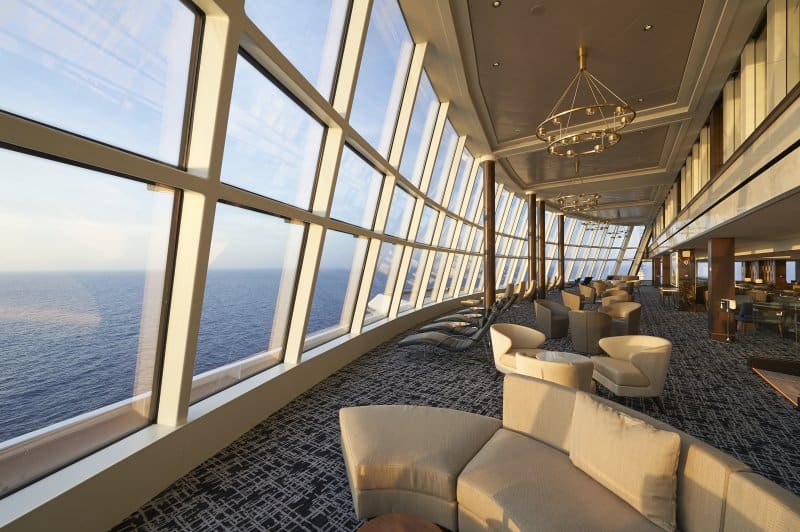 Tea rooms have been dumped with one becoming the District Brew House and another The Local serving pub-grub, the karaoke venue is now a card room, there's a new mini-golf circuit on the sundeck, the go-kart speedway has been updated, and Mandara Spa expanded.
THE STATEROOMS
It's no surprise that the Norwegian Joy's staterooms – from simple internal cabins to sprawling forward and after-facing apartments – are smart with this two-year-old ship boasts a contemporary aesthetic and all the tech modern travellers expect.
I'm staying in a balcony suite on deck nine, with a queen-size bed that can be separated into two singles as well a sofa for lounging, and it's just one of a string of staterooms with an inner connecting door making these family-friendly spaces perfect for multi-generational travel.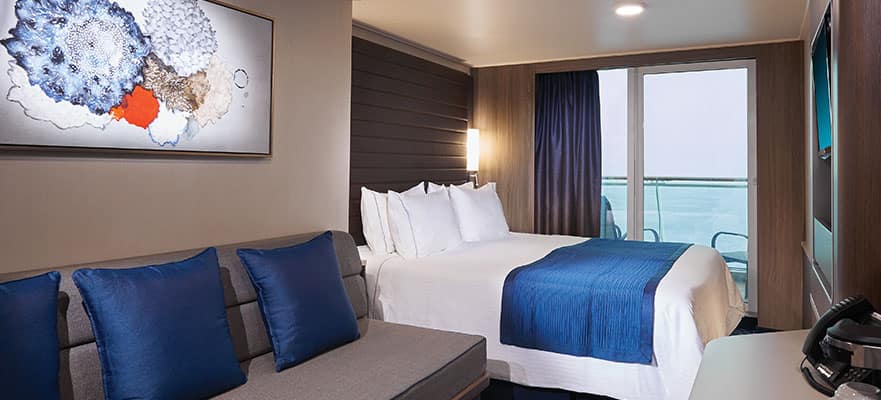 For those keen on upgrading The Haven is NCL's exclusive neighbourhood, described as a ship within a ship, where passengers staying in 91 secluded suites pay a premium for personalised service and private spaces like exclusive eating areas and swimming pool under a retractable roof.
THE ITINERARY
Norwegian Joy will occupy her time on America's west coast spending the northern summer sailing from Seattle to Alaska – with stops in Glacier Bay, Skagway, Juneau and Ketchikan – before following the sun south when the weather cools in the higher latitudes.
She will then explore the Caribbean Sea and Mexican Riviera with the highlight of the cold-season sailing several trips between Los Angeles and Miami via the Panama Canal including destinations around Mexico, Guatemala, Colombia and the Caribbean.