SO, you've done Australia's headline acts.
Heard Dreamtime stories in the Red Centre, paddled from pontoons above a far north Queensland atoll, soaked in Top End waterfalls, walked in the footsteps of convicts and motored the asphalt winding around a stretch of southern coastline.
But don't rest yet. Some of this Great Southern Land's most beautiful locations – such as The Pinnacles in Western Australia's Nambung National Park as shown on our cover – are the gems waiting to be discovered by travellers ready to escape the busier tourist trails.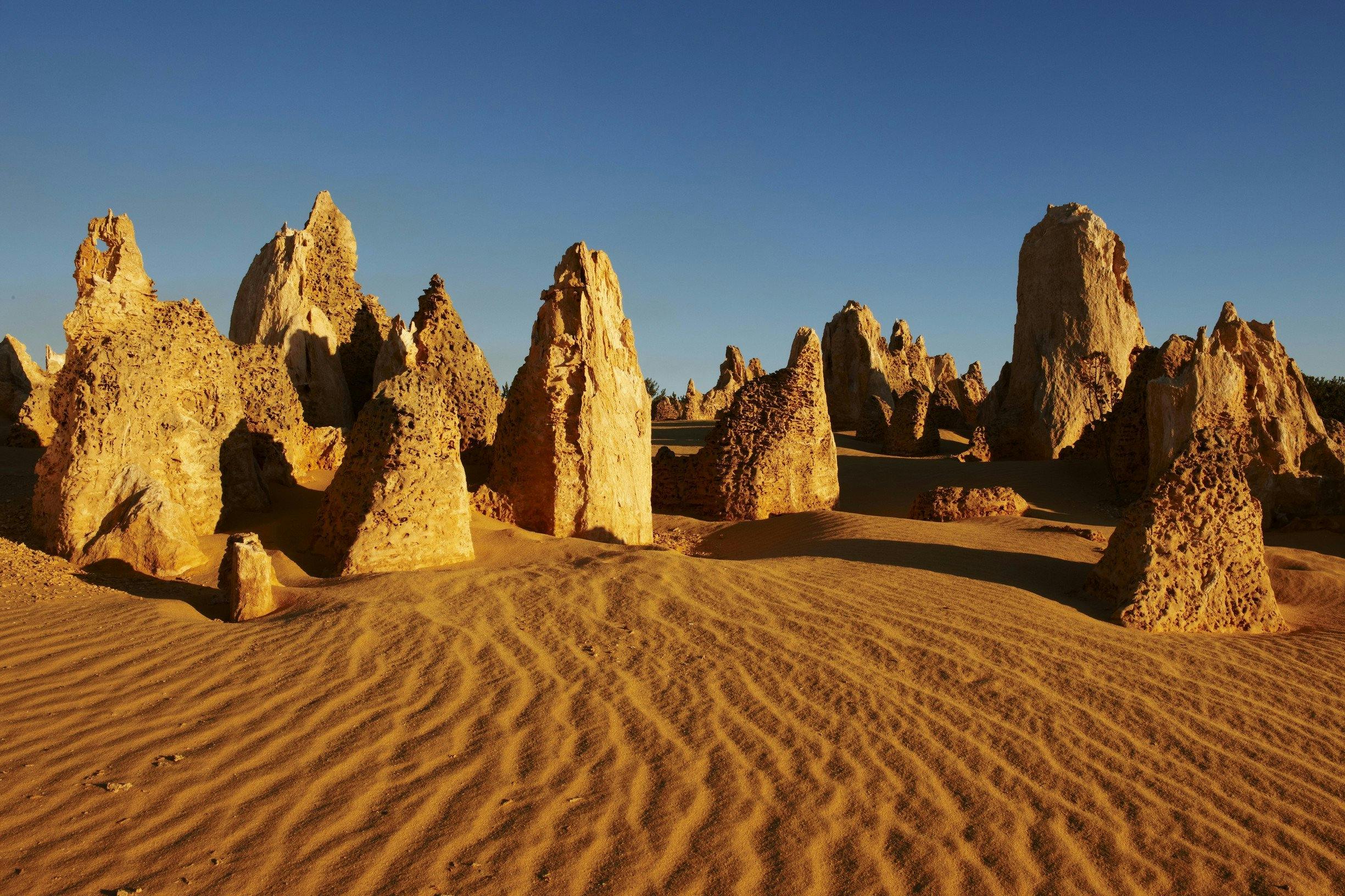 Escape asked travel insiders what's next and came up with eight intriguing homegrown holidays.
You've gazed upon Kakadu's spectacular scenery … now go to Arnhem Land
Arnhem Land covers a vast corner of Australia's wild Top End from Kakadu National Park to the Gulf of Carpentaria. This rugged region of escarpments, billabongs, woodlands, rivers and rainforests has been home to the Yolngu people for more than 50,000 years.
"The culture, wildlife and scenery draw people to Arnhem Land. It's a unique experience different from other iconic outback regions,'' says Andre Ellis, owner of Outback Spirit Tours, which offers an overland expedition in Arnhem Land.
"Wildlife is prolific in Arnhem Land and early morning billabong cruises are great for birdlife (while) at Seven Spirit Bay you'll find water buffalo, dingoes and all sorts of marine life like sharks, mud crabs, dolphins and manta rays to name just a few.
"The favourite for me is a place called Murwangi on the banks of the Arafura Swamp (and) a day spent with traditional owners is a real highlight. Culturally it's a very special place for the traditional owners so listening to them share their knowledge and stories about their country is a wonderful experience.
"Arnhem Land is Aboriginal Land, so you need special permits to enter, and the best time to visit are the cooler dry-season months of April to October.''
You've done Kangaroo Island like a local … now go to Norfolk Island
Norfolk Island sits at the same latitude as Byron Bay, a two-hour flight from Sydney and Brisbane. This dot in the Pacific boasts a 32km weather-beaten coastline, an intriguing history dating back to the convicts and "Pitcairners'', and a population of 2000 affable residents.
"Apart from the ultra-friendly locals, who I think are among the nicest people on Earth, Norfolk Island is a tiny green Australian paradise in the South Pacific,'' Australian Air Holiday's national sales and marketing manager Gideon Baker says.
"Travellers experience a beautiful island only 35sq km in size and can explore ruins from convict settlements, learn about the infamous mutiny on the Bounty, enjoy the laid-back lifestyle, swim at sandy beaches and see jagged cliffs.
"The Captain Cook Memorial marks Cook's landing place and I love this amazing location. There are sea views through the pine trees before it opens up on the clifftop, and there are no busy roads on Norfolk Island, with cows having right of way."
You've driven the Great Ocean Road … now go to the Eyre Peninsula
On South Australia's Eyre Peninsula, the Outback drops into the deep blue, with farmers labouring on one side of the road and fishermen the other. Four days are recommended to drive the coastal route between Whyalla and Ceduna via Port Lincoln.
"It's one of my favourite driving destinations. The Eyre Peninsula really is one of the country's best-kept secrets when it comes to beach holidays,'' Driving Holidays Around Australia author Lee Atkinson says.
"It may not get the publicity that Victoria's Great Ocean Road gets but that's a good thing because you don't need to jostle for space with holiday hordes.
"On the eastern edge of the Great Australian Bight the scenery is outstanding with clifftop walking trails, some really fun four-wheel driving on the beaches, the wildlife is prolific and swimming with sea lions at Baird Bay is an unforgettable experience.
"The beaches are deserted – even during school holidays you usually find a beachside camping spot in one of the national parks on the southern tip – the seafood is superb, you can buy oysters from the farm at almost every town for just a few dollars a dozen.''
You've walked Cradle Mountain wilderness … now go to the Bay of Fires
The 50km stretch of eastern Tasmanian coastline between Eddystone Point and Binalong Bay marks the Bay of Fires where travellers can hike tracks through pristine bush, wander white beaches flanked by sapphire seas, kayak the Ansons River, camp in the wild or indulge in an eco-lodge experience.
"The Bay of Fires, two hours east of Launceston, is stunning with one of the most incredible and underrated coastlines in Australia,'' says product manager Melanie Wynne, who developed Phil Hoffmann Travel's walking tour there.
"The peak season is September to April but I recommend November or February, when the weather is most favourable and it's not busy during the holiday season. And while it's beautifully green during winter, the rain can be a dampener.
"A four-day lodge walk gives the best of both worlds – trails along the coastline, inland adventuring, food and wine experiences, the opportunity to see native animals and birds – and it's so untouched travellers feel like they're the first people to set foot.''
You've seen outback colours in Uluru's shadow … now go to Wave Rock
Uluru is one of Australia's most famous landmarks but it's far from the country's only supersized rock. Wave Rock – near Hyden, a four-hour drive from Perth – stands 15m high and stretches 110m through the flat Wheatbelt countryside.
"Wave Rock is a unique geological attraction, a granite outcrop that's three billion years old, and it's the perfect spot for photography or walking trails looking at geological and flora features,'' Australia's Golden Outback marketing co-ordinator Gabby Simoni says.
"Because everything is signposted, even markers along the walking trails, visitors can undertake this experience solo and occasionally the Wildflower Shoppe Cafe opposite offers guided tours which give an overview of the Aboriginal history associated with the rock.
"It's an easy drive from Perth, with the first hour through the hills to York and then the country gradually flattens into Wheatbelt farmland to Hyden, and there's a self-drive route called Pathways to Wave Rock.
"There are other outcrops in the area with The Humps, 18km from Wave Rock, home to Mulka's Caves which contain 450 ancient Aboriginal hand-stencil prints.''
You've seen centuries of history in The Rocks … now go to Cockatoo Island
Cockatoo Island is a jewel in Sydney Harbour. It's free to visit and experience convict-built ruins, a vintage shipyard that churned out vessels during World War II, self-guided tours, waterside tents for glamping and historic dwellings now self-contained accommodation.
"Cockatoo Island is Sydney Harbour's hidden gem and that's strange given it's the harbour's largest island and only a half-hour ferry ride from Circular Quay,'' Expedia editor Lisa Perkovic says.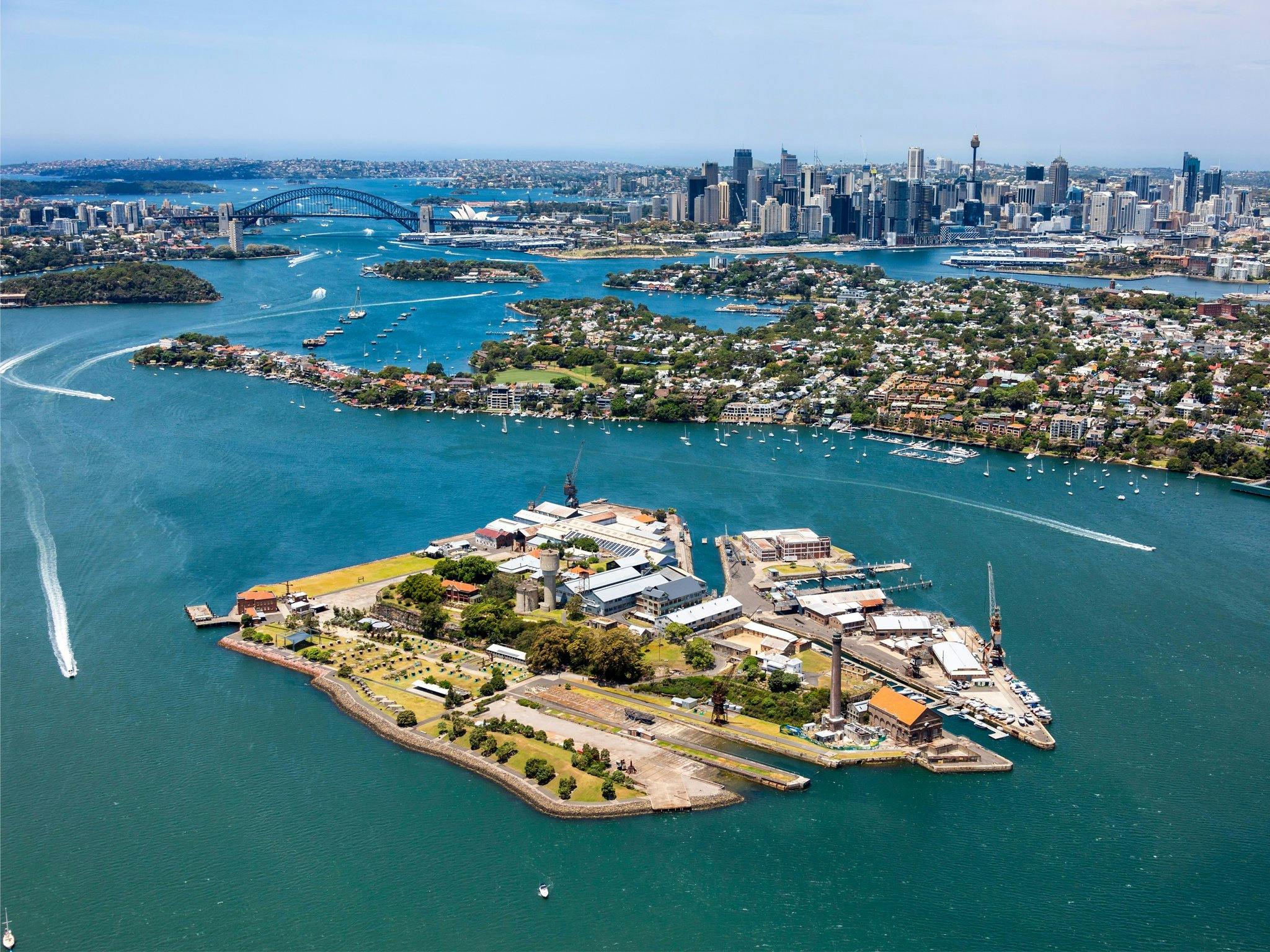 "The ferry runs from Wharf 5 every 45 minutes and will drop you on the doorstep of some of Australia's finest historic convict sites, along with plenty of plush green grass perfect for a picnic with some of the best money-can't-buy views of the Harbour Bridge.
"Time your visit with special events like the Biennale and Sydney Festival, when the old shipbuilding warehouses are turned into modern art galleries, and everything from light shows to interpretative dance performances have taken place in the Island's bygone spaces.''
You've discovered an ancient land in the MacDonnell Ranges … now go to the Flinders Ranges
The Flinders Ranges is a sunbaked land that's more than 540 million years old, a site where gnarled eucalypts shade mobs of kangaroos in pioneers' paddocks and thirsty creeks snake beneath serrated rust-coloured peaks.
"The diverse flora and fauna make the Flinders Ranges unique, together with the geological history, plus it's just bloody gorgeous,'' Arkaba Station property manager Brendon Bevan says.
"It's such an ancient land, with a story told through the sedimentary layers laid down over millions of years, and it's essentially an all-round destination for those who want striking scenery or the conservation experience.
"The gorges in the Flinders Ranges are hard to go past and you could start your day driving to the impressive Brachina Gorge, stop for lunch at the famous Prairie Hotel, then in the afternoon check out Bunyeroo Gorge before driving through the towns of Hawker and Lyndhurst to see relics of early settlers.
"On a good day you don't need a four-wheel drive, thanks to well-maintained roads through the national park, but there are places in Hawker that hire 4WDs so you can leave your car for more adventurous touring or choose somewhere like Arkaba where tours are included.''
You've snorkelled above the Great Barrier Reef … now go to Ningaloo
Western Australia's mid-north coast is home to Ningaloo Marine Park where 260km of reef, that sustains 250 species of coral and 500 varieties of fish, creeps so close to the sand travellers can walk from the beach to snorkel above the vibrant display.
"The Great Barrier Reef is one of our national icons but it's also an internationally known destination. Ningaloo is off the beaten track and while it has the same wow factor it's much more low key,'' APT's Kimberley Wilderness Adventures general manager Rob Tandy says.
"The World Heritage Site covers 5000sq km of ocean and features ancient coral gardens, as well as sea turtles and dugongs, which you can see snorkelling just a short way from the beach, but the best way to experience Ningaloo is to see the reef further from the shore.
"We take guests out on a glass-bottom boat – they have the choice to relax on board or snorkel in the crystal-clear water with tropical fish and breathtaking giants like whale sharks and manta rays – and we go to idyllic Turquoise Bay, regularly voted one of the best beaches in the world.''
… posted Sunday, July 31, 2016